Dog Boarding
We believe your dog should have a safe, clean, fun, and stress-free place to board while you're away. That's why individual attention at Holly Acres isn't an add-on - it's guaranteed.
We have lots of choices here! Choose between indoor or indoor/outdoor lodging, our comfy Gardenview Suites or our huge VIP Villas, and activities: Playtime, our popular Lazy River Romp, or a combination of both! You can select the options that work best for your dog's unique needs.
All of our boarding packages include premium food, bedding, activities, and an exit bath and fluff dry so your pooch comes home happy, healthy, and smelling great! If you are looking for exemplary dog lodging in the greater Fort Lauderdale area, you will find it at Holly Acres Pet Resort.
---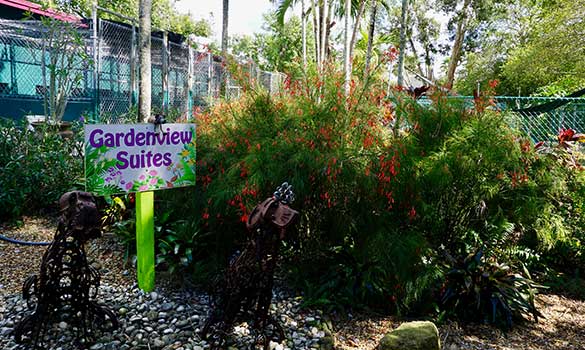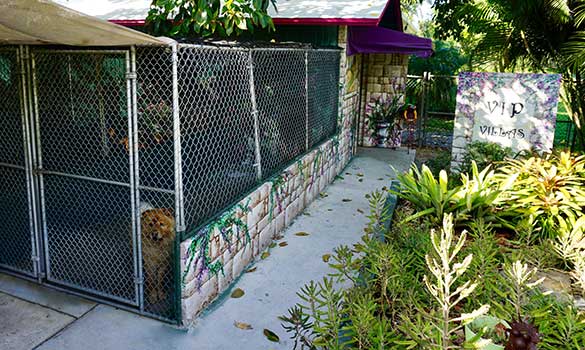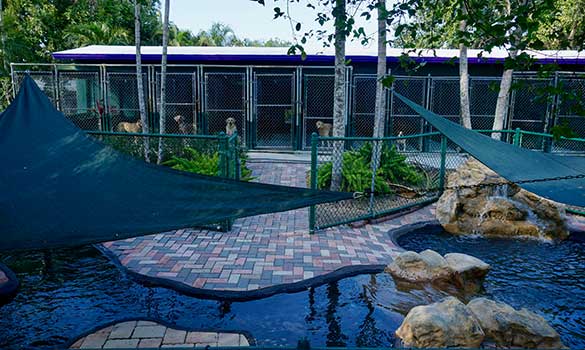 ---
Accommodations
Indoor/Outdoor Lodging
Fresh air, insulated ceiling, reflective roof, shade cloths, and commercial grade fans.
Gardenview Suite (Approx. 60 Sq. Ft.): $42
VIP Villa (Approx. 120 Sq. Ft.): $48
Indoor Lodging
Beautiful sliding glass doors allow for flexibility- heat, AC, and/or fresh air.
Gardenview Suite (Approx. 60 Sq. Ft.): $55
VIP Villa (Approx. 120 Sq. Ft.): $62
Multi-Dog Discounts. 10% off each additional camper (in shared room)
NEW CUSTOMERS. 10% DISCOUNT
Upgrade your pet to an All-Access Pass (includes daily Fido Froyo, daily report card, daily photo, and bed upgrade):$50 per day/per dog
**Holiday and Summer Exclusions may apply
Special Handling Fee. $20 per day/per dog
**Should HAPR require extra attention to safely care for your pet.
Pricing subject to change.
---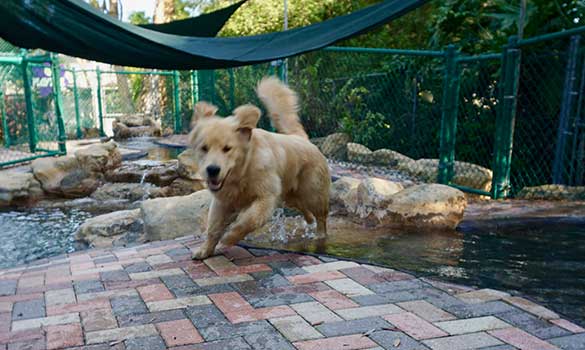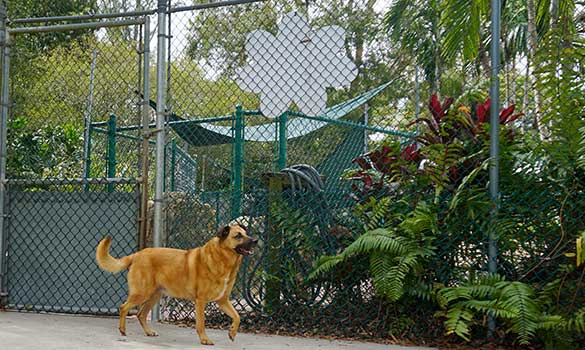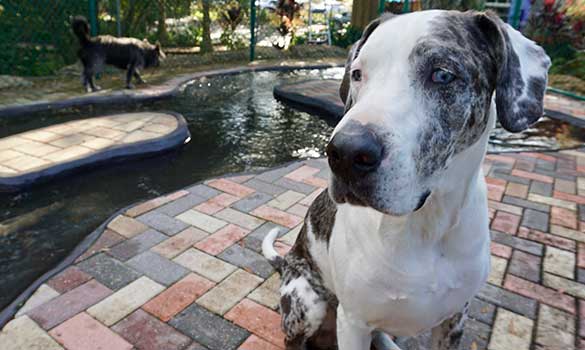 ---
A Day At Camp
We provide everything your camper needs for his/her visit to Holly Acres!
Breakfast & Dinner
We serve our guests Premium Pro Plan, the choice of 98% of top AKC breeders. We offer both "Savor" and "Sport" - Chicken & Rice shredded adult and Chicken & Rice, high-calorie adult. We mix a bit of canned chopped chicken in with both. It is top-of-the-line quality and the K-9s love it.

We are also happy to serve your diet from home for an additional $5 per day. All fresh/raw diets will be an additional $10-$20 per day depending on size and must be individually bagged per meal and frozen to keep fresh.
** ALL DOGS WITH ALLERGIES OR GASTRIC SENSITIVITIES MUST BRING IN FOOD!
Playtime
From 8am - 6pm, your pup can enjoy his/her choice of activities at no additional charge, including our Lazy River Romp and playtime. Your dog will enjoy safe, individual attention in and out of his/her room. No dogs are the same, so we will cater the experience to suit your dog's particular needs.
Snacktime
Treat your camper to a summertime cooldown treat! Enjoy our Fido Froyo this summer. Yogurt, peanut butter, & banana mashed together and frozen. Just $5.00 for 3 servings.
Bedtime
Our bedding is provided to all guests! VIP campers enjoy the added comfort of our special elevated hammock bed for cushy rest.